Rheological simulation of product process
Structural simulation of products
Optimization of existing products
Smart and innovative products
APS is specialized in the development of packaging products and our R&D department develops smart and innovative products starting from a strategic design based on a comprehensive approach that ranges from the idea or the concept to the final product.
Our R&D department begins the project with an analysis phase where the requirements and conditions of the packaging requested by the customer are determined and quantified. Subsequently, we analyze all the possible phases of the product's life cycle and study its production, assembly, storage, transport and its duration. All these analysis will determine the cost of the requested packaging.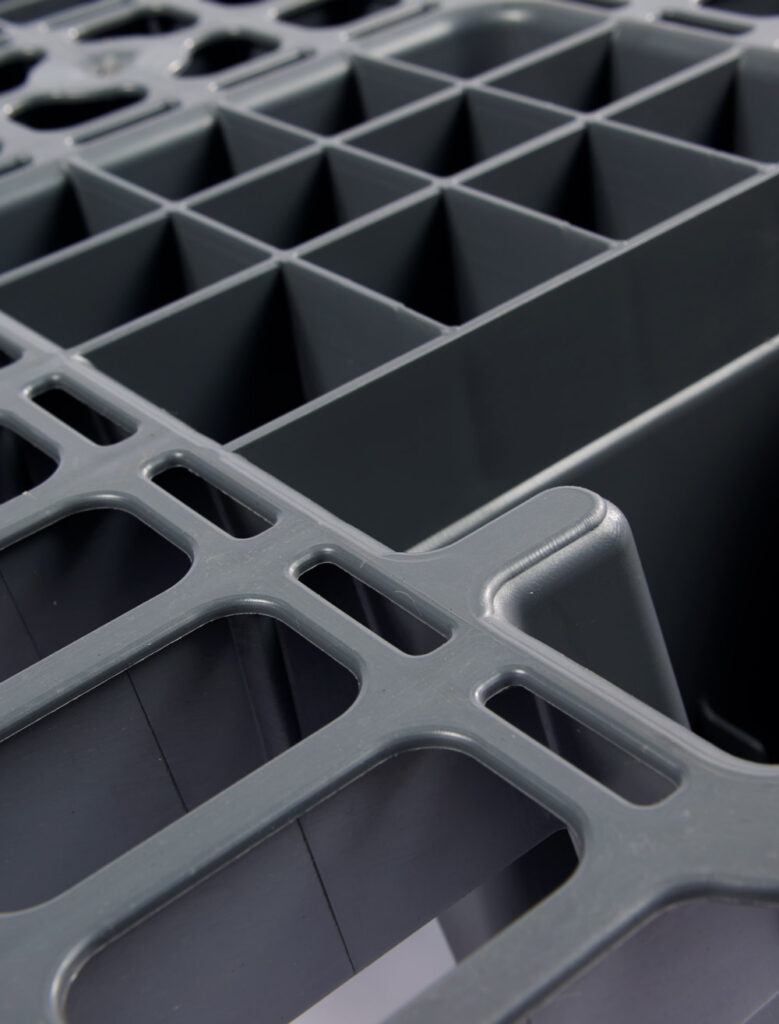 When the packaging design phase is finished, our R&D department determines the materials, thicknesses and structures that are required for its optimization. For this, rheological simulations are carried out to ensure and guarantee the behavior of the product for its use.
APS can count on several international R&D test centers that dispose of plastic injection machinery able to perform small series mold tests and finalize the process of our R&D department. In our Test Center, we also carry out tests on different materials and compounds to characterize the rheological properties and the injection process of new materials coming from the research and development of circular economy projects.